Mark Barber
PTA,LMT, Cert. Aston-Patterning® Practitioner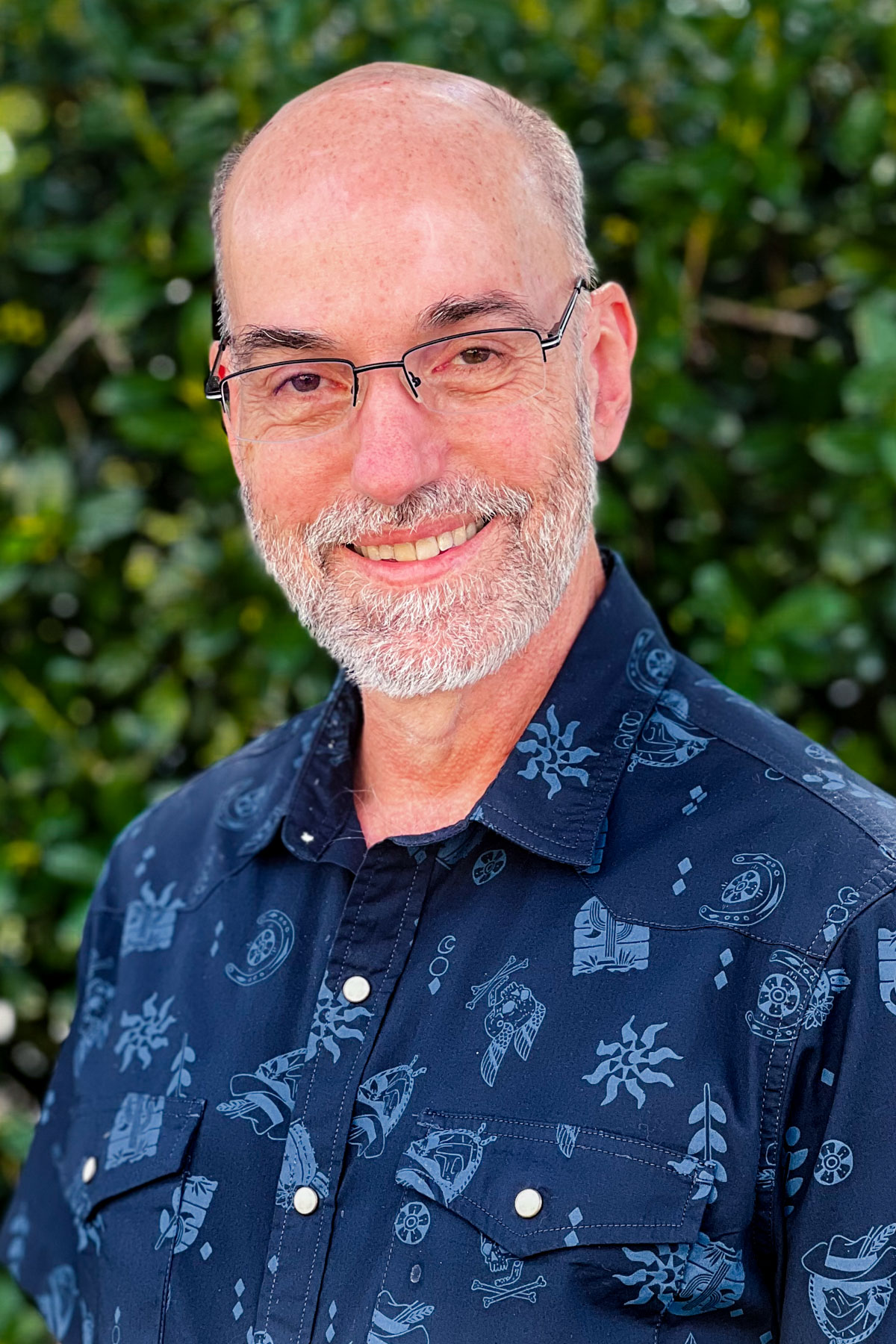 Credentials: Mark attended the University of Texas at Austin and Austin Community College and has been has been practicing physical and massage therapy since 1984. His first 11 years of practice were at St. David's Hospital, and he has been in private practice since 1995. In the mid to late 1980's through the early 1990's, Mark co-taught continuing education classes with Hutchinson and Associates in myofascial release and soft tissue mobilization.
Mark has studied Aston-Patterning® with its developer Judith Aston since 1992 and is certified through the advanced level. He is a faculty member and has been teaching for the Aston Training Center since 2006.
Specialty: Mark owns New Dimensions Healing Arts where he works with his daughter, Caitlin Grybel MS, L.Ac. and with New Dimensions Physical Therapy. He works primarily with acute and chronic pain and also enjoys working with clients interested in performance enhancement and experiencing more ease in their bodies throughout their daily and recreational activities.
He emphasizes a whole body approach recognizing that each person is a unique individual requiring a treatment approach tailored to their own unique needs and interests. Mark's therapeutic approach is eclectic with Aston- Patterning® at the heart of his sessions, but Craniosacral Therapy®, Myofascial Release®, visceral manipulation and the many other disciplines he has studied are utilized to achieve the best possible outcome for his clients.
Personal Statement: I began my career in physical therapy after recovering from being a quadriplegic which resulted from having had Guillain Barre Syndrome. Though my muscle function returned I was left very weak. After I began working in the hospital for about 1 year, I developed chronic back and neck pain for which traditional physical therapy alone was not very helpful.
This lead me into a personal exploration to find alternative approaches that could not only help me, but also help the patients I was drawn to work with that were also dealing with chronic pain. Thankfully, I returned to living a pain free life and became much stronger than I had ever been before my illness.
Now it gives me great pleasure to help others as I had been helped. I have been a "Wounded Healer" which gives me true insight in to what my clients are going through and compassion that comes from having been there myself.
Outside the Office: When he is not working, Mark enjoys exercising, reading, movies and mostly spending time with his family, especially his grandchildren. He is a consummate homebody.